Writing & Publications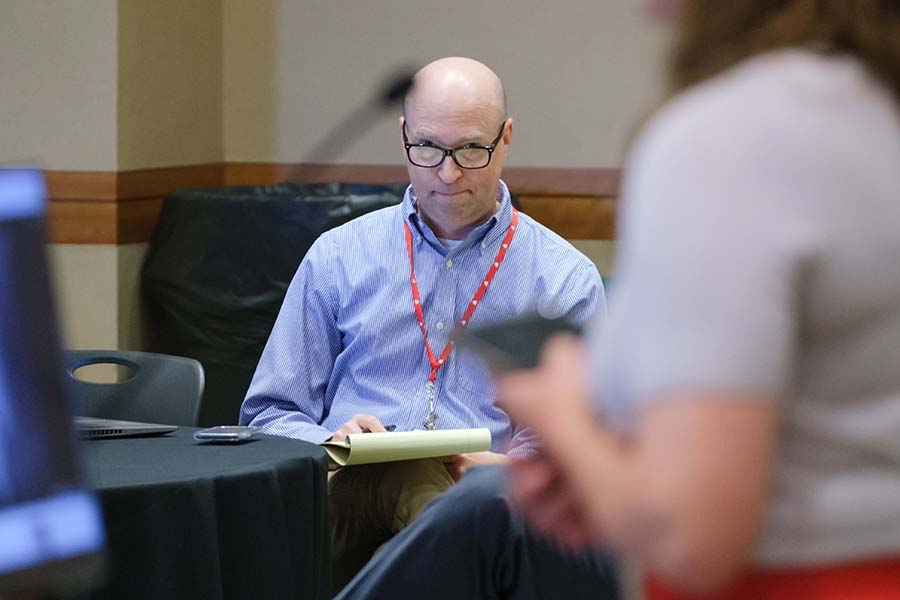 UNMC's global impact is shown through the writing, photography, design and production of campuswide publications.
Read about the people who make UNMC shine through their tireless work in classrooms, laboratories, clinics and communities – both here and around the world.
The Media & Content team is available to assist with writing needs, such as stories about significant developments throughout UNMC, press releases, annual reports, scripts and op-eds.
UNMC's Source of News
UNMC Today is a daily, online resource that informs, entertains and helps faculty, staff and students across the state stay connected to UNMC. Our goal is to be the source of news for campus developments and practical information, as well as tell stories that inspire readers with what people are doing at all levels across the institution. Many of the stories appear on our News page or in our Archive. With questions, contact Jeff Robb.
Connecting With UNMC Alumni and Friends
UNMC Connect highlights the people, activities and accomplishments that make UNMC a vital player in health education, research and patient care. Published once a year by the UNMC Department of Strategic Communications, UNMC Alumni Relations and the University of Nebraska Foundation, the full-color magazine is mailed to more than 45,000 people, including alumni and friends of UNMC.
Read the Latest Connect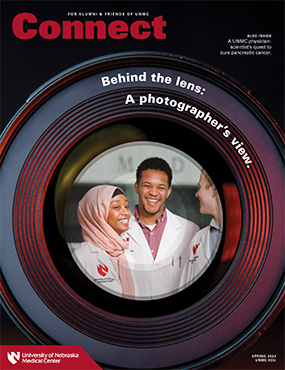 Behind the lens: A photographer's view.
Spring 2023