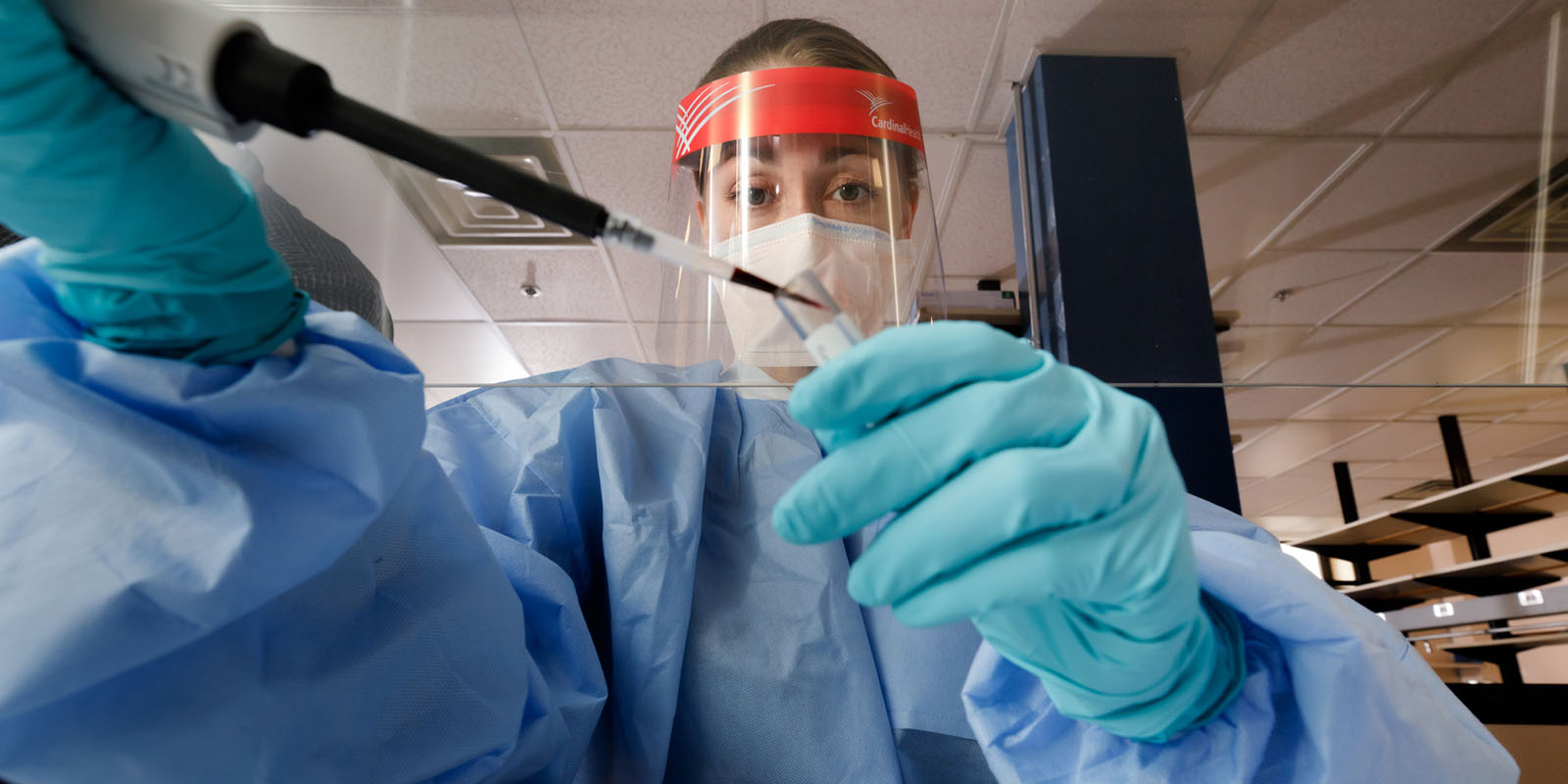 A Leader in Ground-Breaking Research
UNMC's world-class research results in breakthroughs that make life better for people throughout Nebraska – and beyond. Our researchers work with providers to speed research discoveries and bring life-changing therapies to patients.
Research by the Numbers
UNMC's researchers are solving today's critical medical questions, while inspiring the next generation of providers and researchers.
$251.9 million
in grants and contracts (2022)
UNMC was first to report the presence of intact, culturable SARS-CoV-2 virus in small particles exhaled by COVID-19 patients in a July 2020 preprint report of initial data. Now UNMC's findings on airborne transmission have passed scientific peer review and been accepted for publication by Nature's Journal of Exposure Science & Environmental Epidemiology.
A team of genetic counselors from the MMI Department of Genetics will have its research published in a coming issue of the Journal of Genetic Counseling focusing on COVID-19. The team surveyed patients during the pandemic to discover how the COVID-19 crisis was affecting them, as well as gauge their reaction to the telehealth genetic counseling services implemented as safety measures during the pandemic.
Jennifer Blackford, PhD, director of research at MMI, recently received a $2 million grant to determine whether a particular brain network drives differences between men and women in cases of alcohol use disorders. The study is funded by the National Institute on Alcohol Abuse and Alcoholism.
Areas of Emphasis
A wide range of research projects are underway at UNMC, in bench science labs, translational research centers and clinical trials.
Research Facilities
State-of-the-art facilities enable UNMC graduate and doctoral students to study and work in a technologically enhanced research environment. The Omaha campus is home to more than 740,000 square feet of dedicated research space. UNMC's core facilities offer dozens of shared technologies and services.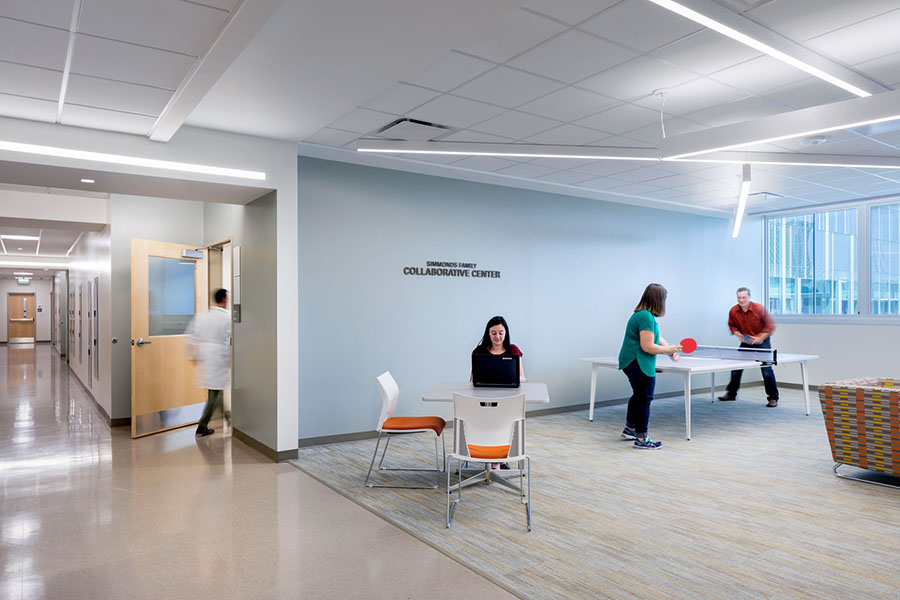 Find an Expert
UNMC researchers have diverse areas of expertise and collaborate with biomedical, engineering, informatics and life sciences investigators to advance knowledge.
Clinical trials help researchers discover new disease treatments and provide valuable information. Participants can experience several benefits from clinical trials, including gaining access to new treatment options before they are widely available.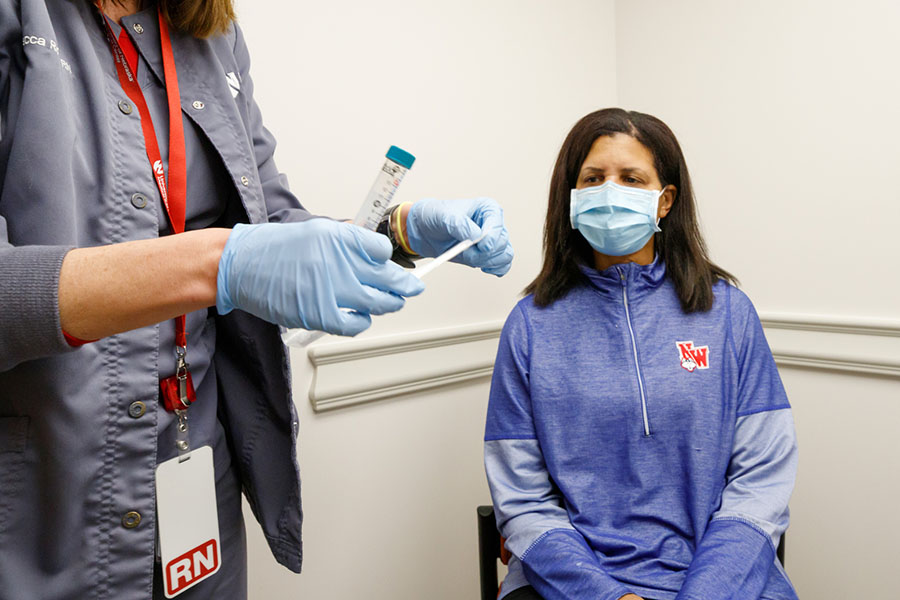 Additional Resources
UNMC offers a collaborative and highly engaged research community and access to world-class facilities.