Video Studio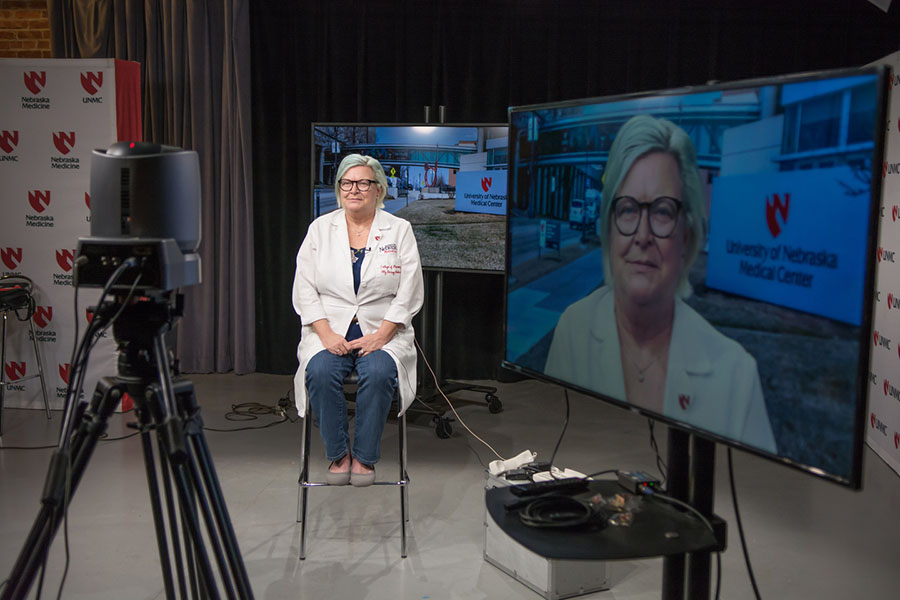 With a live studio available on campus, we can quickly schedule our experts for news interviews about critical issues, breaking news or research discoveries.
Our fully-equipped studio offers live video capabilities through a satellite uplink or Skype. Service can be provided through LTN Global Communications, which provides regular video transport connections to most major broadcast networks. 
Health Experts
If you are a member of the media, contact our media team to arrange an interview with a UNMC expert.
See a list of our health experts who have received on-camera interview training. Video clips are available for viewing. 
Studio Equipment
The UNMC Studio is equipped with an LTN satellite uplink, LED lighting, high-quality cameras and audio equipment, a 70-inch background monitor, green screen and branded or generic backdrops.
For assistance with the details of linking to our studio, contact:
Rich Watson, Multimedia Manager
Office: 402-559-6744
Cell: 402-889-8962
Email