Academic Records Requests
Access Your Academic Records
Transcript Requests
State Licensures & Verifications
Duplicate Diploma
The Office of Academic Records issues only official transcripts. An official transcript is the complete University of Nebraska Medical Center (UNMC) student academic record and includes the University seal and stamped signature of the Registrar.
Request an official transcript
Transcript requests will not be processed if you have a hold on your UNMC record. Example: outstanding tuition/fee balance, parking/library fines, student loan defaults, etc. 
Payment
Transcript cost for former students is $10 per transcript. UNMC accepts Mastercard, VISA and Discover.
There is no charge for currently enrolled students. Graduating students will have 30 calendar days to order transcripts at no charge.
Per UNMC policy, faculty has 5 business days from the last day of the semester to post grades. If you are graduating and need a complete transcript with all current semester grades posted or your degree, be sure to indicate "Hold for Degree or Hold for Grades".

Special Requests
Rush order requests are an additional $10 per transcript. Orders must be received before 11 a.m. CST Monday through Friday (excluding holidays) to be sent the same day. Any rush order received after 12 p.m. CST will be processed within 24 hours. Rush orders are mailed first class unless "express" is requested.
"Express mail" is an additional $15 per address for FedEx. You must have a physical address for this option or $20 per address for PO Box Express.
Monday through Friday only for FedEx delivery. Saturday delivery will need to use USPS or there will be an additional $16 fee if you want it delivered by FedEx.
For further information, contact the Office of Academic Records by email at academicrecords@unmc.edu or 402-559-2151.
State Licensures 
State Licensures are forms to be completed by UNMC and require the UNMC seal. These forms are provided by the student or state.
Please send Licensure forms to:
UNMC Academic Records
984230 Nebraska Medical Center
Omaha, NE 68198-4230
Please use this address if you are using an express mailing option:
University of Nebraska Medical Center
ATTN: Academic Records zip 4230
601 S. Saddle Creek RD.
Omaha, NE 68106
There is no charge for State Licensure completion. If transcripts are required, please follow the directions located on the Transcript Requests tab. For further information, contact the Office of Academic Records by email at academicrecords@unmc.edu or 402-559-2151.
For information about professional licensures for specific programs, please visit this page.
Degree verifications 
Degree verifications do not require the UNMC seal. All verifications are completed by the National Student Clearinghouse for a minimal charge. Please visit the National Student Clearinghouse website.
UNMC does not retain copies of diplomas. To order a duplicate diploma:
Complete the Duplicate Diploma Request Form

Your signature must be notarized
The cost is $30 per diploma
Orders are placed on the last day of each month and take approximately 3-4 weeks for printing
Diplomas are mailed to you via REGISTERED RETURN RECEIPT and will require a signature for delivery
If shipping outside the US, contact Barbara Breazeale for further information
If you have further questions, please contact Barbara Breazeale at 402-559-1946 or via email.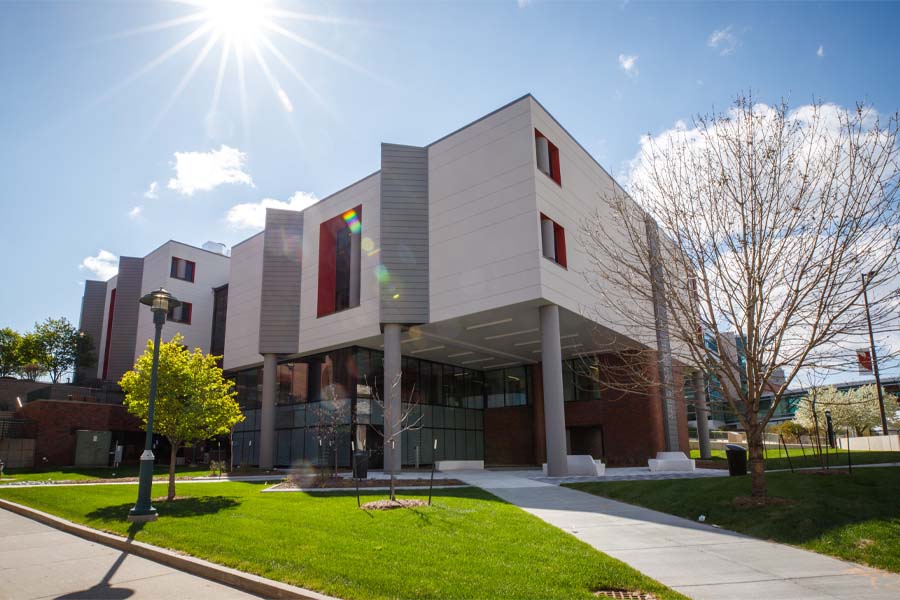 UNMC Academic Records
Williams Science Hall, 2nd floor

984230 Nebraska Medical Center, Omaha NE 68198-4230
402-559-6796