Personal Information
Update Your Personal Information
Legal Name, Emergency Contacts, SSN
Chosen Name, Pronouns, Gender
Changing Your UNMC NetID and Email
Please reference this guide to update your emergency contacts. 
You will need to complete the Name Change Request Form and include one of the following supporting documents in order to have your legal name or social security number changed:
Current Driver's License
Social Security card (front and back)*
Marriage License
Passport
Divorce Decree
Court Order
*Required for changing Social Security number
To submit via fax: Fax required information to 402-559-6796. (Faxes accepted only from 8:00 a.m. - 4:30 p.m. CST, Monday - Friday)
To submit via email: Email the required information to academicrecords@unmc.edu.
To submit via mail: Mail the documentation to:
UNMC-Academic Records
Williams Science Hall

984230 Nebraska Medical Center

Omaha, NE 68198-4230
Students are required to provide their full legal name at the time of admission. However, they can indicate how they would like to be addressed within the campus community regardless of their legal name. As long as the use of an individual's preferred/chosen name is not for the purposes of misrepresentation or falsification, it will be accommodated for campus use and documents except where the use of the individual's legal name is required for university business or legal need. The legal name will still be required and used for all official, external communication.
Students will be able to designate a chosen name, pronoun, and gender identity within MyRecords. No legal documentation is required to make a change to a chosen name, pronoun, or gender identity.
Preferred/Chosen Name will appear:
Legal Name will appear:
Official/unofficial transcripts
Student Clearinghouse
1098T documentation
Scholarships/Financial Aid Processing
Student Consolidated Bills
Development to accommodate use of a preferred/chosen name in University systems is ongoing. Not all University information systems, databases and processes may be able to display a preferred/chosen name and many uses of a student's name require display of the legal name; therefore, individuals who utilize a preferred/chosen name should always be prepared to reference their legal name and provide corresponding identification when necessary. A preferred/chosen name designation is not a legal name change.
View instructions for how to change your chosen name, pronouns and gender identity in MyRecords below.
If you've had a name change, we would highly encourage you to update your UNMC NetID by 
emailing
 ITS System Access. Your request will be processed after ITS verifies your name change has been processed. Submitting a name change does NOT automatically change your NetID/email. You must initiate the NetID name change request separately.
How to change your chosen name, pronouns and gender identity in MyRecords
Step 1
Login to MyRecords and click on the "Profile" tab. In the Profile Names section, click "Edit Preferred Names" to make a change to the first, middle, and/or last name used as a preferred/chosen name. Please note: A preferred/chosen name designation is not a legal name change.

Step 2. 
In the Profile Gender Information section, click Edit Gender Information to add or make a change to gender identity and/or pronouns.

Step 3. 
Select your gender identity and/or pronouns from the dropdown menu and click "Save."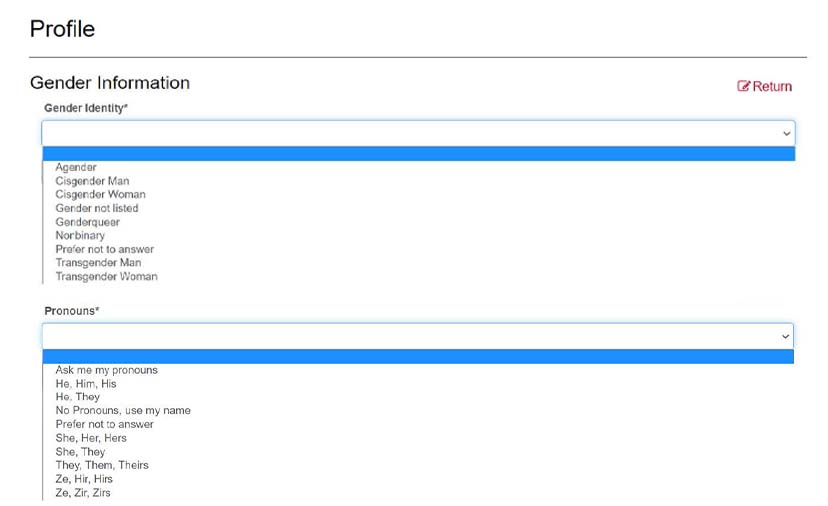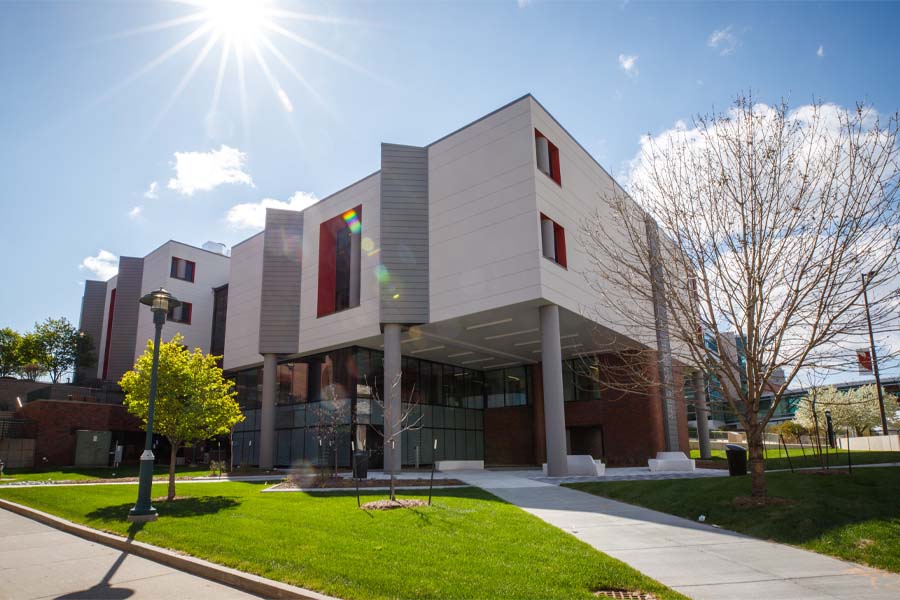 UNMC Academic Records
Williams Science Hall, second floor

984230 Nebraska Medical Center, Omaha, NE 68198-4230
402-559-6796