MS in Biochemistry & Molecular Biology
Gain a mastery of biochemistry and molecular biology beyond the baccalaureate level in preparation for careers in health sciences, industry, education or research.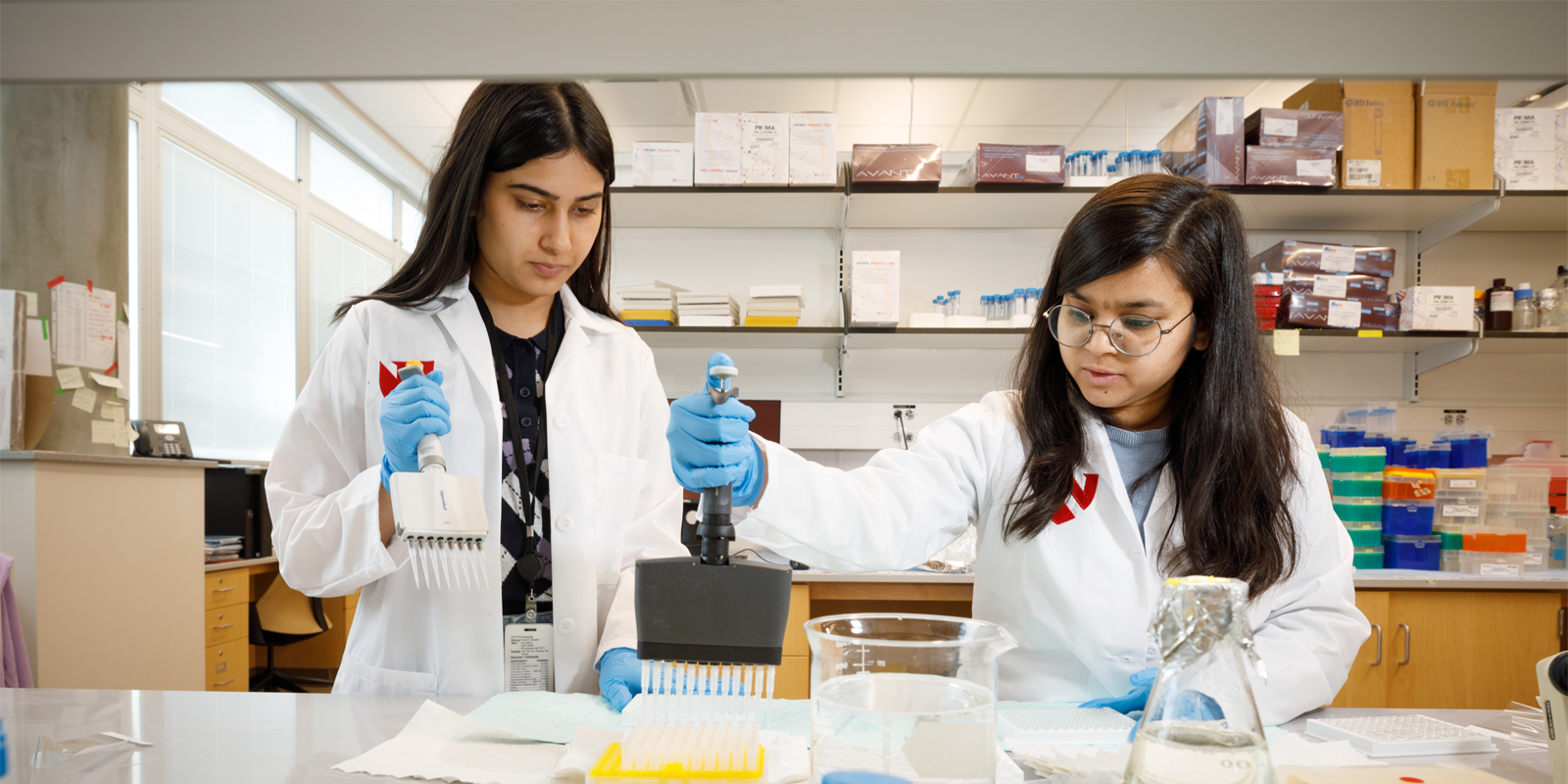 Why Study Biochemistry and Molecular Biology?
The Master of Science in Biochemistry and Molecular Biology program provides an opportunity for individuals desiring careers in health sciences, industry, education or research to prepare themselves for either professional studies or positions demanding mastery of science beyond the baccalaureate level. This would include students whose long-term goal is acquisition of a PhD but who need additional course work and experience to be successful in that goal, students wishing to attend professional school, students planning a career in industry and/or students desiring to teach at the level of community college.
Why Study Biochemistry and Molecular Biology at UNMC?
The Biochemistry and Molecular Biology Master's program at UNMC shares its introductory courses with the PhD program, and in addition provides specialized training in understanding and critiquing seminars and in laboratory techniques. Students meet with the program directors and their classmates weekly in the Seminar with Discussion Course, providing a sense of cohesion and camaraderie.
Course Load
Full-time or part-time
Duration
One to two years
Start Date
Spring, Summer, Fall
Program Highlights
The MS in Biochemistry and Molecular Biology offers both thesis and non-thesis tracks.
Thesis Track
Part-time graduate assistantships are available for some thesis track students
Non-Thesis Track
The non-thesis track can be completed in 12 months by motivated students.
Electives allow non-thesis students to tailor their studies to their interests.
The non-thesis track includes training in basic and advanced laboratory techniques.
Careers & Outcomes
Recent graduates of this program have gone on to diverse careers and schools. Recent outcomes include:
Osteopathic school and medical school
Technological Instrument Salesperson
PhD programs (both transfer to PhD program and application after completion of MS)
Research Technologist (academia)
Research Scientist (industry )
Learn more about the Department of Biochemistry and Molecular Biology in the College of Medicine.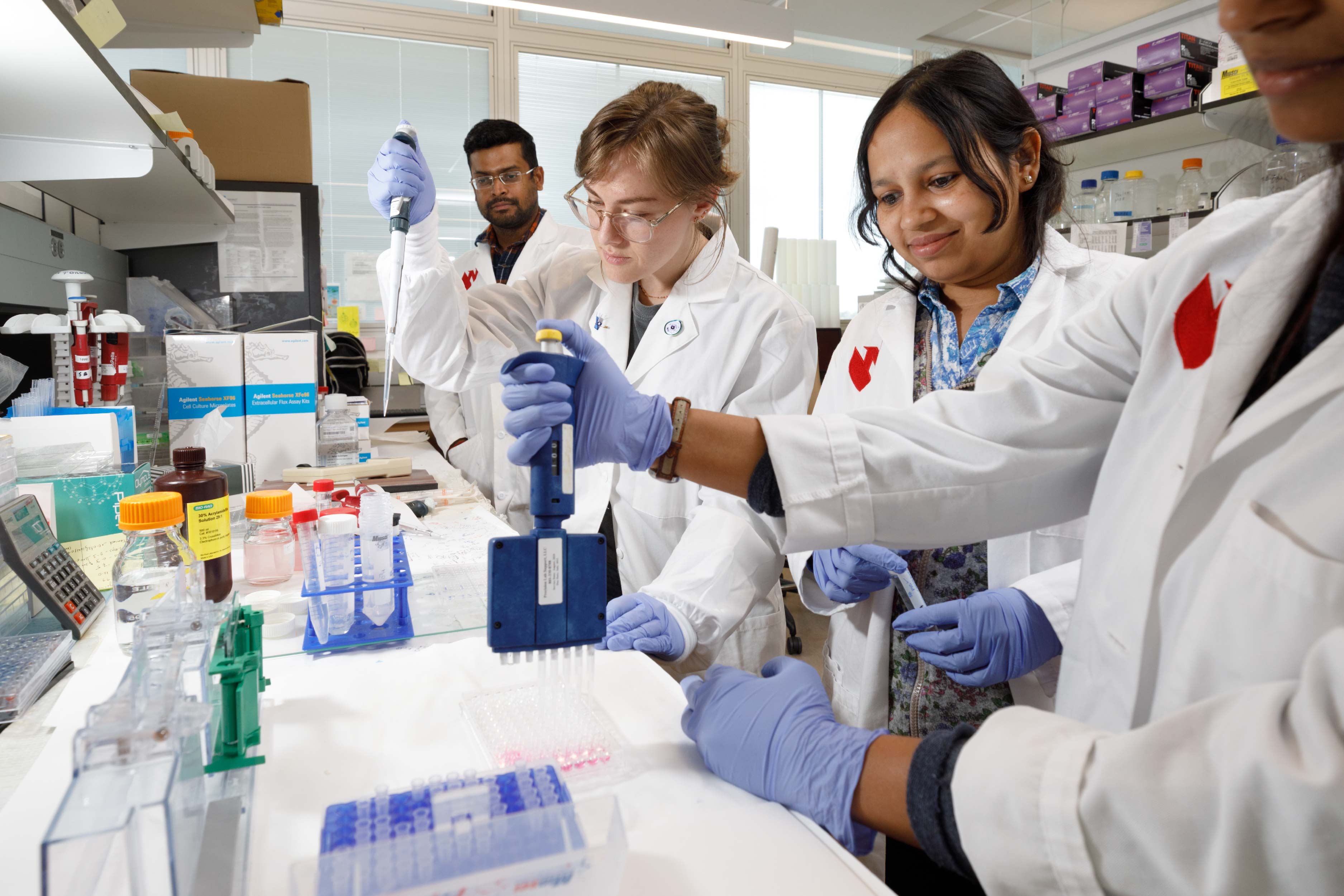 Related Programs
Students interested in this program may wish to explore:
Program Contact
Department of Biochemistry and Molecular Biology 
University of Nebraska Medical Center 
985870 Nebraska Medical Center 
Omaha, Nebraska 68198-5870 
Telephone: 402-559-1961
E-mail: Terry Qualls (tqualls@unmc.edu)