Creative Services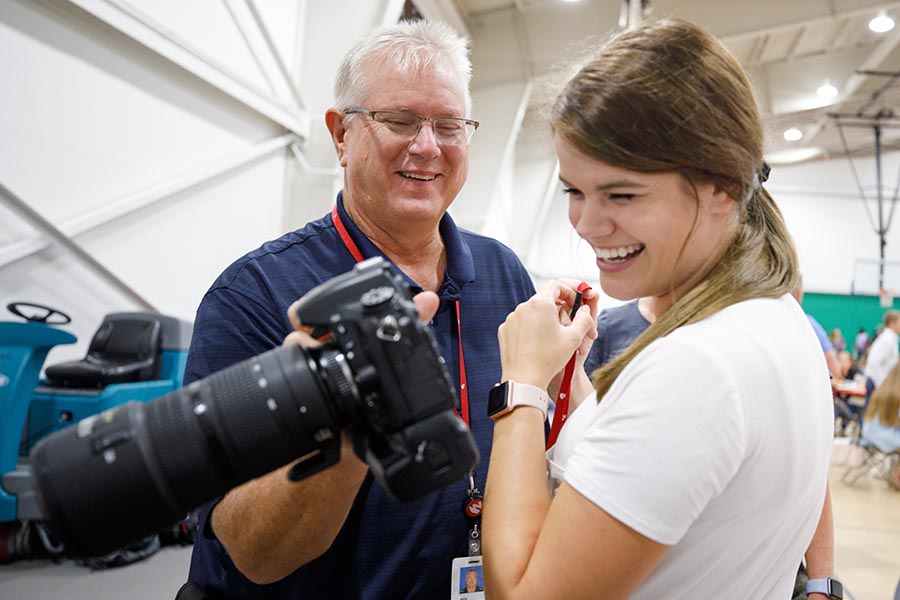 Our Creative Services team works to present UNMC to the world through photography, videography and graphic design.
The primary focus for our photography and videography is to promote the university to external audiences through the website and other digital and print platforms.
Visit our UNMC Flickr page to see a collection of photos from campus events. On our YouTube channel, you'll find video stories about the people and work of UNMC. 
Members of the media may request photos, video b-roll and schedule our live studio through our Media team.
UNMC Internal Requests
Individual UNMC departments/units may request photos, videos and graphic design services for a fee. Not all requests will be approved. Priority will be given to those that have the most potential impact on promoting UNMC to an external audience. Requests must be made at least two weeks in advance and must include the cost center to be approved. If our team does not have the resources to handle your request, you will be referred to our preferred vendor list.
If your need is a videotaped presentation or lecture, consider using the EZStudio located in the McGoogan Health Sciences Library.
Before engaging our services, think about how best to use us to tell your college's or department's story. Brainstorm about your public and private interactions and how you get from point A to point B, then consider how photos and videos can convey the mission. In short, think of your web presence or promotional materials as a visual elevator pitch.
Best practices
Dynamic, illustrative images that highlight your college or department mission are preferred. While you might be tempted to request group shots for your website, understand that group shots hold little informative value, the individuals in the groups are generally pictured elsewhere on the website such as faculty pages, and faces in group shots tend to be too small to see on the mobile platform.
For those reasons, group photos are not to be used for UNMC websites, and requests for group photos will almost always be referred to an outside vendor.