Nebraska Medicine/UNMC Job Shadow Program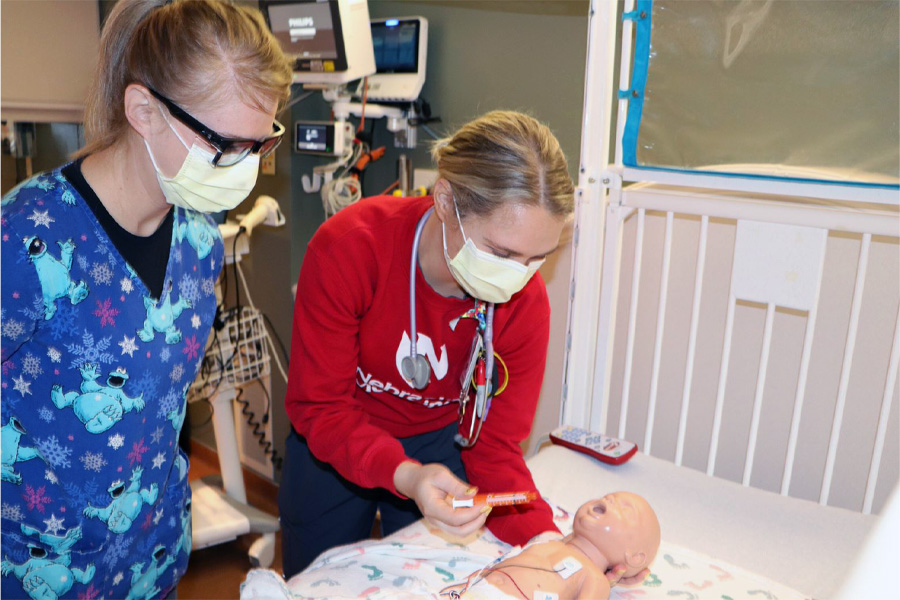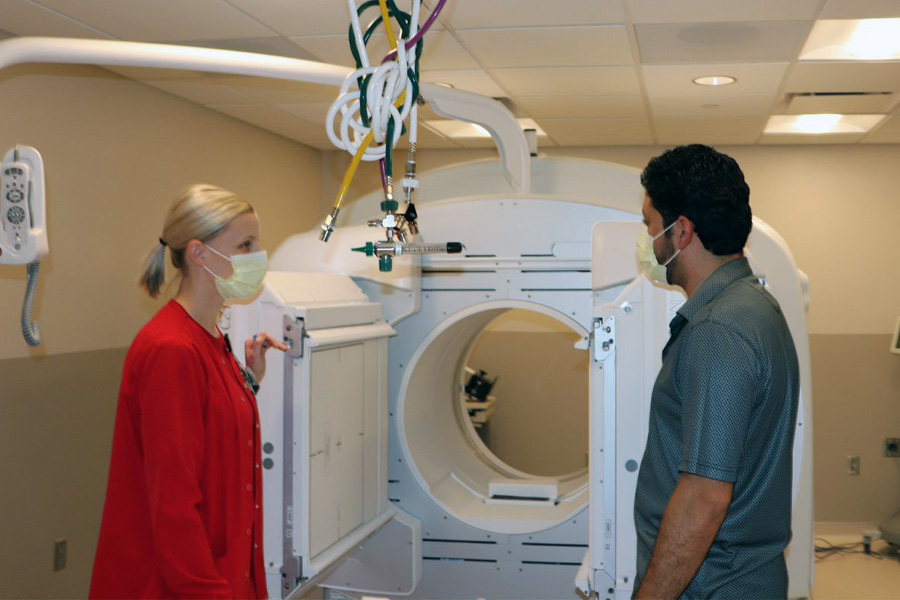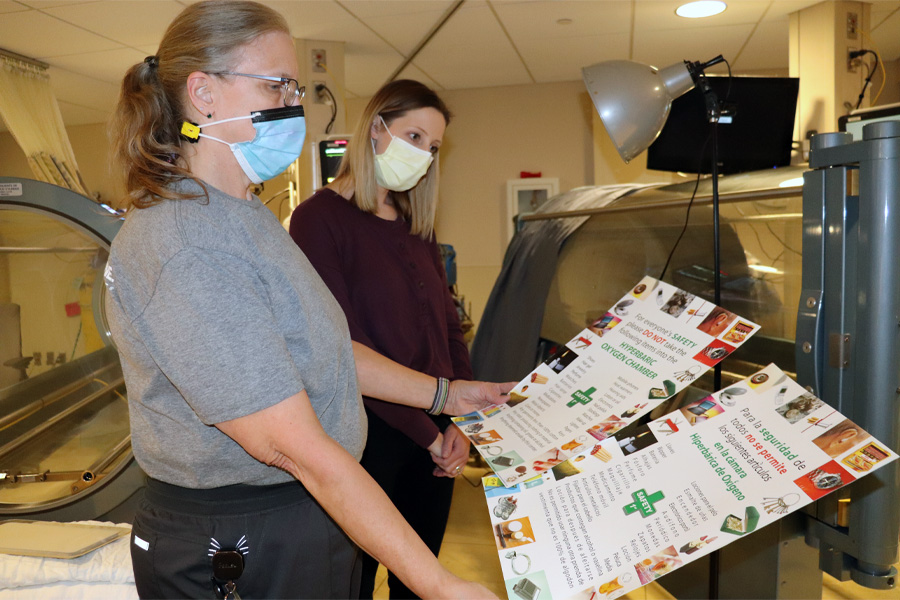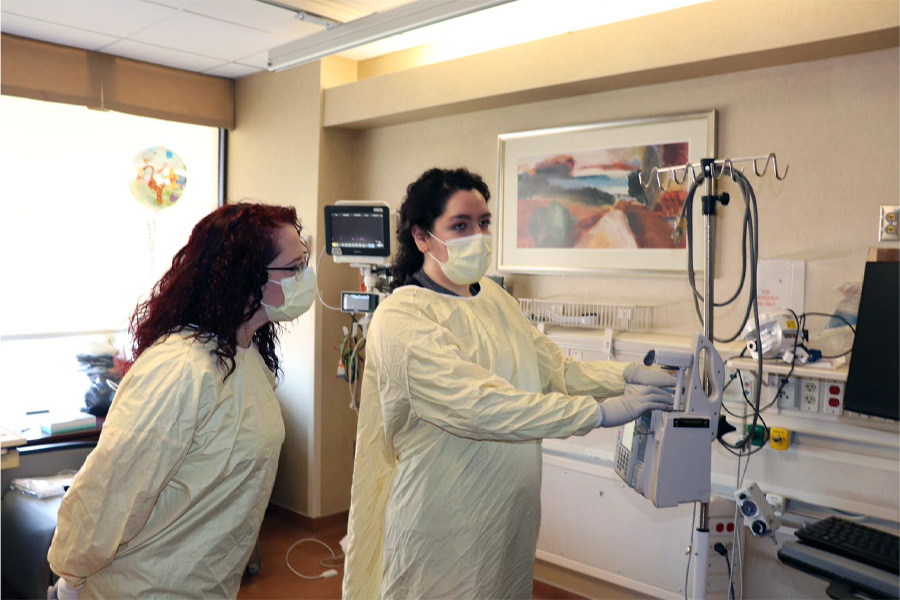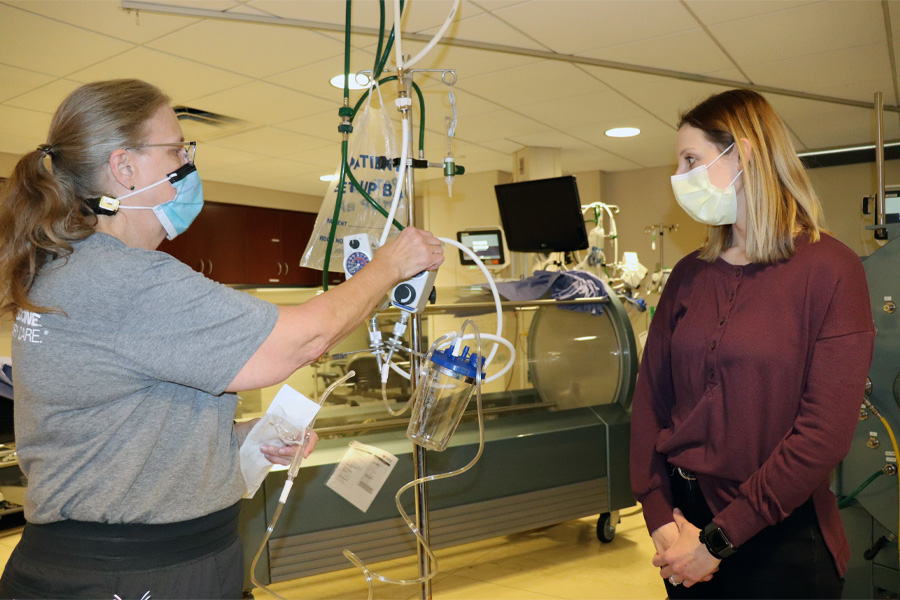 Thank you for your interest in our job shadowing program! Whether you're a high school student (age 16 and above), college student, or an individual exploring a second career, we welcome your interest in exploring a health care career.
Our job shadowing program is designed to provide you the opportunity to:
Observe the daily routines of our extraordinary professionals as they perform their jobs
Explore health care career options
Increase awareness of the skill sets required
Experience our health care culture
You will be paired with a health care professional to observe and interact with them as they conduct their daily work. You will not have an opportunity to have hands-on patient care, just observe and ask questions. A job shadow experience is two to four hours in length. You may have a maximum of three job shadow experiences, each in three different areas, in one year.
How to Apply 
Use one of the links below under "Application Options" to access our registration system.
Once in the registration system, you can use the search bar in the upper right to search "Job Shadow" to bring up the different specialties/roles available for job shadowing. 
Each specialty/role is offered as a course. You will:

Complete a privacy and safety module;
Download the application to bring with you the day of your shadow;
Select a date and time to shadow. You will need to print the application and bring it with you when you check in. If you do not have your application with you, you will not be allowed to pick up your required name badge or job shadow. 

If no dates are available, you may click "Notify me of new sessions" to be added to the waiting list to get notifications when someone cancels or more dates are added.
Please note that job shadow schedules vary by department and are subject to change based on patient care needs, so you will need to pre-plan your scheduled job shadow experience if you need it in order to meet a class requirement or professional school's application deadline. You may withdraw from the course or scheduled date at any time. 
We currently have a limited number of departments/roles to shadow, but are adding more in the coming months and will offer shadowing opportunities in our Bellevue Medical Center, Omaha Metro clinics, Lincoln and Grand Island clinics. Please check back regularly. 
Our top priority is the safety of our patients, visitors and staff. Due to COVID-19, anyone who job shadows must wear a mask at all times while on our campus. A mask can be provided if you do not have one. 
We are happy to have you as a job shadow participant, and we want you to have a positive learning experience. Begin your application by selecting from the below options.
Application Options
Please review the following information and select the link that applies to you. Please note your account may be deactivated if you have not logged in for a significant amount of time. DO NOT CREATE ANOTHER ACCOUNT. Please email apolloeducation@nebraskamed.com to have your account reactivated.
New to Job Shadowing

Use this link to start your application if you've never job shadowed at Nebraska Medicine before. Once in the Apollo system, search "Job Shadow."

Returning to Job Shadow*

Use this link if you are NOT a Nebraska Medicine employee or UNMC/Clarkson College student or employee and you have job shadowed with Nebraska Medicine in the last three months/already created an account in our Apollo system. Once in the Apollo system, search "Job Shadow."

Nebraska Medicine/Dually Employed Colleague

Use this link if you are a Nebraska Medicine/dually employed colleague. You will log into Apollo and search "Job Shadow." 

UNMC or Clarkson College Student or Employee with an existing Apollo account*

Use this link if you are a UNMC or Clarkson College student or employee with an existing account in Apollo. You will log into Apollo and search "Job Shadow"

UNMC Employees New to Apollo

Use this link to start your application if you've never created an account in Apollo. You will create your account, log in, and search "Job Shadow"

UNMC and Clarkson College Students New to Apollo

Use this link to start your application if you've never created an account in Apollo.  You will create your account, log in, and search "Job Shadow"
Rules of Conduct for Job Shadowing Students
Please remember, you are a guest and will be expected to behave in a courteous and respectful manner to our patients and staff. If at any time during your job shadow you are not acting in a courteous manner, you may be asked to leave. Additionally, if you have concerns about the conduct of any medical center staff members during your job shadow experience, please contact us at jobshadow@nebraskamed.com to express your concerns.
Parking and Check In (Main Campus)
Illness Policy
Dress Code
Personal Items
You must park in Purple parking near the Clarkson Doctors Building South, and check in at the Clarkson Doctors Building South. Please arrive 30 minutes prior to your job shadow experience.
Screeners at this entrance will provide you with your required ID badge. Your registration confirmation will provide instructions on where to report. Use the campus map below to navigate. You MUST bring your application on the day of your shadow, or you'll be asked to reschedule.
Our first priority is to protect the health and safety of patients and their families, staff and visitors. If you are sick on the day of your scheduled job shadow, you MUST reschedule your appointment; and we are happy to do so by emailing us at jobshadow@nebraskamed.com. Students who are visibly ill will not be allowed to job shadow. Please stay home if you don't feel well or if you have any of the following symptoms or communicable diseases: 
Cold/Cough

 

COVID-19

 

Fever (must be fever -free for 24 hours)

 

Chicken Pox

 
Pertussis (Whooping Cough)

 

Influenza (Respiratory Flu)

 

Stomach Flu/Gastrointestinal Flu

 

Tuberculosis

 

Methicillin-resistant Staphylococcus aureus
A professional appearance is essential for all job shadowing students. This means your clothing should be neat, tidy, and clean. It is important to wear comfortable, non-slip shoes as your shadowing may require you to be on your feet for extended periods of time. Comfortable closed-toe shoes with socks or nylons are required in all hospital areas. 
NO jeans, leggings, or sweatpants

 

NO tank tops or bare midriffs

 

NO baggy clothing or clothing that drags on the floor

 
NO exposed undergarments

 

NO scrubs or lab coats

 

NO sandals or flip flops

 

NO dangling jewelry

 

NO ball caps or hats

 
Body piercings and tattoos should be covered

 

Long hair should be secured by a pony- tail or barrette

 
During your job shadow, you will not need a purse, cell phone, pager, or backpack. It is not advisable to bring large amounts of cash, books, journals, etc. Cell phone use is not permitted during your job shadowing experience. Nebraska Medicine and the University of Nebraska Medical Center are not liable for any theft of or damage to personal property while on campus for your job shadow. It is best to leave important personal items at home. 
Alternatives to Job Shadowing
The job shadowing experience is designed to be a one-time observation only experience, lasting two to four hours. The job shadowing experience does not fulfill any clinical or internship requirements; nor does it provide any hands- on experience. Job shadowing is for individual participants only, and is not available for groups of students. Nebraska Medicine and the University of Nebraska Medical Center offers a number of outreach programs that may be a better alternative to job shadowing. 
Tours
Tour information is available on the UNMC Campus Tours Web page. 
High School Group Activity
We invite middle and high school students to experience a career in health care through a free, interactive experience at the only top 100 hospital in the state. Please visit our Be Extraordinary page for more information.  
Volunteering
Individuals interested in long- term arrangements to observe a hospital setting, please consider volunteering as an option. Volunteering will provide an in-depth look into the world of healthcare, as well as valuable experience to include on college and job applications. Minimum age for volunteering is 16, and a minimum time commitment is required. All applicants must pass background and drug screenings. Please visit Volunteer Services or call 402-559-4197 for more information. 
Employment 
Opportunities are available on these under the career links on Nebraska Medicine and The University of Nebraska Medical Center. 
Get started on your career pathway. Become a Medical Assistant - on us!   
Frequently Asked Questions
If your question isn't answered here, contact us at jobshadow@nebraskamed.com. 
Are there certain areas that do not accept job shadowing students? 
Yes. Patient care areas that serve high-risk patients do not accept job shadowing students regardless of your level of education or training. Some examples of high-risk areas include (but are not limited to):  
Emergency Department

Intensive Care Unit (ICU)

 

Pediatric Intensive Care Unit (PICU)

 

Neonatal Intensive Care Unit (NICU)

 

Surgical (Operating Room/OR) or Interventional Procedure areas

 

Pre-Operative and Post- Anesthesia Care Units

 

Hematology and Oncolog

y

Transplant

 

Biocontainment

 

Labor and Delivery Units

 
Due to high volumes of patients, enrolled UNMC and Clarkson College students, and department capacity, many other areas may not be listed in our Apollo system.
I had a negative experience during job shadowing. Who should I contact? 
We want to hear your feedback as it is an integral piece of our performance assessment. Please contact jobshadow@nebraskamed.com and give details of your experience. Someone will be in touch with you to discuss your concerns. 
Nebraska Medicine supports a learning environment where: 
Learners have the right to learn in an environment that is free of harassment, discrimination, or mistreatment in order to receive a quality educational experience. Learners also have the right to provide and receive valuable feedback and work collaboratively with peers, faculty and staff. At the same time, learners have the responsibility to be respectful of faculty, staff and other learners while adhering to Nebraska Medicine policies and procedures.

 

Nebraska Medicine provides a robust academic environment where all learners are treated with respect and dignity as they pursue their personal and professional goals. Nebraska Medicine is committed to providing a positive and productive learning environment in support of existing policies and procedures regarding Non-Discrimination, Harassment, Sexual Misconduct and Mistreatment.