Why choose UNMC?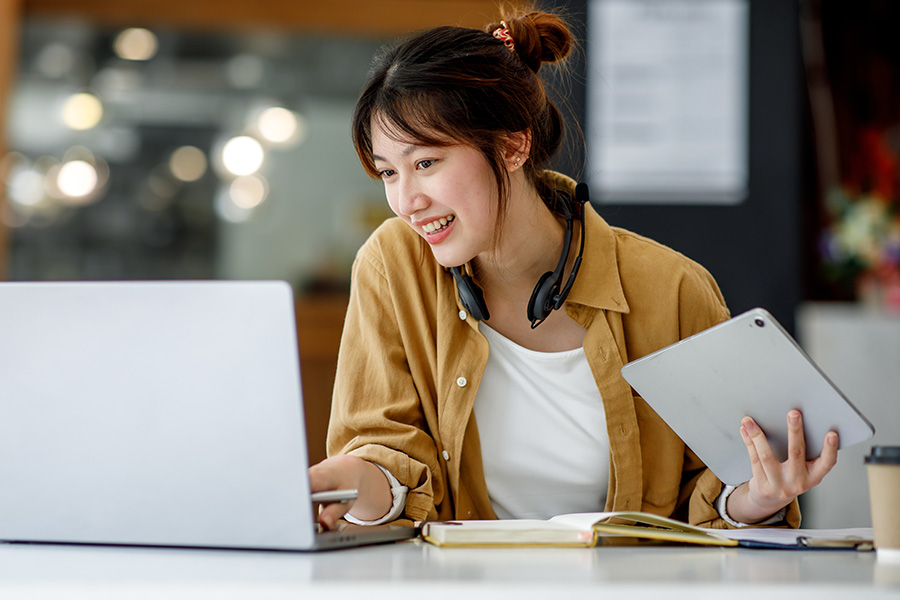 Learn from the best ... from the comfort of home.
UNMC offers our online students multiple advantages:
Learn on Your Schedule
Most courses are asynchronous, which allows you flexibility to participate from the comfort of your home at a time that fits into your lifestyle. You should expect to spend approximately 9-15 hours a week for each course completing discussions, assignments and other activities.
Attend Part Time or Full Time
Courses are designed for working professionals, so you can determine the pace at which you complete your degree. Many students opt to take just one or two classes a semester.
Receive a Degree from a Respected Institution
You'll receive the same high-quality education as our in-person students, taught by the same award-winning faculty. Plus, your diploma and transcript will be identical to those of on-campus students.
Learn from Experts in Their Field
Our faculty are world-renowned researchers and educators who have real-world experience solving today's complex problems.
Learn Through Modern Course Design
Our faculty structure each course to ensure you receive a well-designed, enriching learning experience. Most online courses are delivered in weekly modules where you sign in and interact multiple times each week. The courses may consist of lectures, readings, weekly discussions, group projects, research and papers.
Accredited Programs
Student Resources