About the IGPBS
Maximum Opportunities
The Interdisciplinary Graduate Program in Biomedical Sciences (IGPBS) consists of seven doctoral programs representing research programs in 32 departments and more than 200 research laboratories.
Students entering the IGPBS have the opportunity to explore a variety of research laboratories and academic programs. The research interests of the IGPBS faculty are largely focused in the seven topic areas that define the interdisciplinary doctoral programs. Approximately halfway through the first year, students select one of the following doctoral programs for further PhD training:
Year One: Curriculum, Rotations, and Seminars
During the first year, students take an integrated core curriculum that forms the foundation of their graduate training. The first semester of the core curriculum consists of three courses:
Fundamentals of Biomolecules (3 credit hours)
Molecular Cell Biology (3 credit hours)
Fundamentals of Receptors & Cell Signaling (2 credit hours)
An exception to the integrated core curriculum described above is that students who are accepted directly into the Cancer Research Doctoral Program take more focused first-semester coursework that is tailored to the individual student's educational background and research interests.
In the second semester, students select from the introductory courses offered by the seven doctoral programs.
During the first year, students usually perform research rotations in three laboratories. If "uncommitted", students are free to rotate in any of the participating laboratories on campus before choosing a laboratory or a doctoral program. Alternatively, students can choose to "commit" to an individual doctoral program and rotate in just those laboratories associated with the doctoral program. Students can commit to a doctoral program at any time.
The curriculum, along with research rotations, provides the first-year student with a strong, multidisciplinary foundation that is important for success in modern biomedical research. In addition, students can attend a wide variety of regularly scheduled seminars given by research scientists visiting UNMC.
Subsequent Training
After the first year, students complete the curriculum of the selected doctoral program. Additional course requirements depend upon the interests and goals of the student and are defined on an individual basis by the student's Supervisory Committee. A comprehensive examination is required for admission to PhD candidacy. After the second year, students spend most of their time performing the PhD thesis research project. The PhD is awarded upon the successful completion of the thesis research dissertation.
Career Preparation
To better prepare students for careers in academia and business, UNMC offers additional, specialized training through the Business for Bioscientists Certificate Program, along with workshops and seminars offered by the Graduate Studies office.
Students are encouraged to present their research at local, regional and national meetings.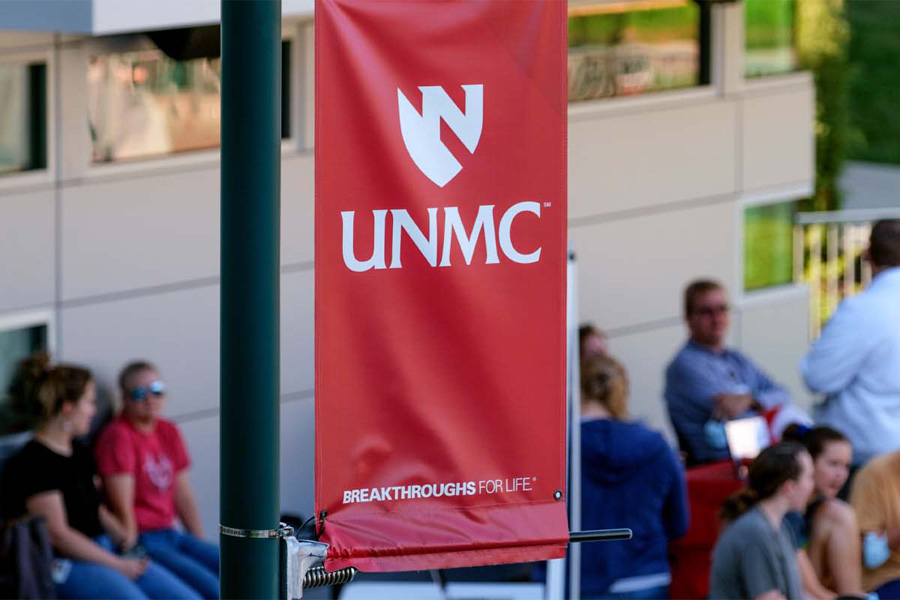 Office of Interdisciplinary Graduate Program in Biomedical Sciences
985840 Nebraska Medical Center

402-559-5368
Questions? Click below to schedule a meeting with a IGPBS staff member.