PhD in Pharmaceutical Sciences
Make impactful scientific discoveries and develop your research skills as a member of UNMC's pharmaceutical sciences doctoral program.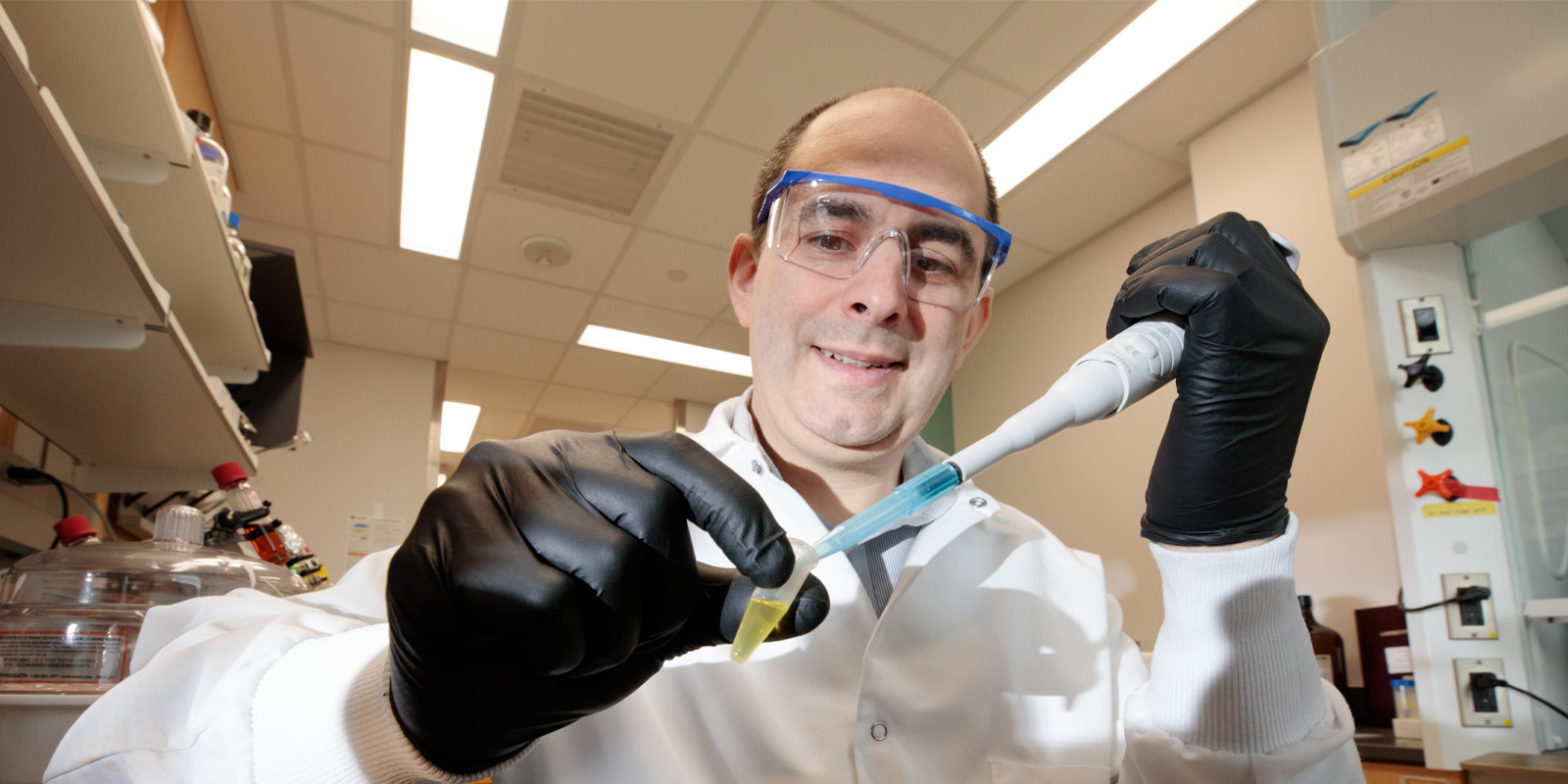 Why Study Pharmaceutical Sciences?
Pharmaceutical science is at an exciting point in history. New technology has allowed us to understand human physiology and disease like never before. Advances in the identification, synthesis, formulation, delivery and administration of pharmaceutical agents are opening the door to treatments for many diseases that have resisted drug therapy to date. We are on the threshold of applying this knowledge to the creation of new medicines to combat human disease.
Why Study Pharmaceutical Sciences at UNMC?
As a doctoral student in the Pharmaceutical Sciences Graduate Program, you'll be part of an internationally recognized program with faculty who pride themselves in mentoring their students for outstanding careers. Your training will be in a highly collegial, collaborative atmosphere with state-of-the-art equipment, working with some of the most well regarded experts in their discipline in the world.
A common core curriculum provides a solid grounding in the basic pharmaceutical sciences. PhD students then tailor their studies to complement their chosen research track.
Duration
Four to five years
Careers & Outcomes
Our graduates are highly competitive in the job market. Program alumni are employed across every major sector of the pharmaceutical sciences. Many students pursue postdoctoral research training at universities across the world.
Job Opportunities
Biopharmaceutical startups
Pharmaceutical companies
Academia
Regulatory agencies
Research institutions
Patent law
Representative Employers
Pfizer
Platelet BioGenesis
Ensign Pharmaceuticals
Manchester University
Biocon Research Limited
University of Minnesota College of Pharmacy
Novartis Institutes for BioMedical Research
BioMedical Research and University of the Sciences
The UNMC AAPS student chapter fosters interprofessional relationships between students and industry scientists, building networks to improve career goals.