SMDEP/SHPEP Alumni
SMDEP/SHPEP alumni have the opportunity to give back and represent the SHPEP program in a variety of ways:
Become a member of the national alumni advisory board.
Mentor a college student pursuing a health science degree! Join the open social network for mentoring, MentorNet Community for Health Sciences and Careers. Join by creating your personal profile at http://healthcareers.mentornet.org. Undergraduate program scholars are waiting!
Offer opinions on the health care issues of the day. Join the RWJF Human Capital Network and SHPEP alumni on LinkedIn.
Serve as a SHPEP Ambassador by recruiting future students.
Share your personal story on our website, or in featured magazine articles through your college or university.
For more information about getting involved, send an email to shpep_alumni@aamc.org.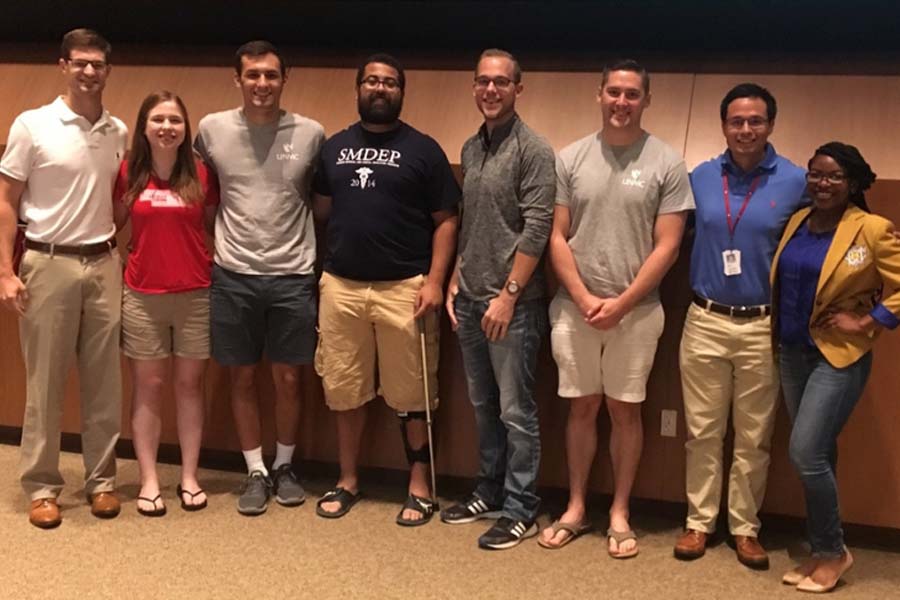 We want to hear from you! If you would like to report updates for the UNMC SHPEP Newsletter, request a letter of recommendation, or request additional support please email us: shpep@unmc.edu.