About SHPEP
The University of Nebraska Medical Center (UNMC) is one of the nation's leading academic health science centers and Nebraska's only state-supported health science center. UNMC's mission is to lead the world in transforming lives to create a healthy future for all individuals and communities through premier educational programs, innovative research, and extraordinary patient care. UNMC supports programs that lead to affordable and quality healthcare, clinical education, and community-based services. In this role, we are committed to expanding the diversity of the health sciences workforce.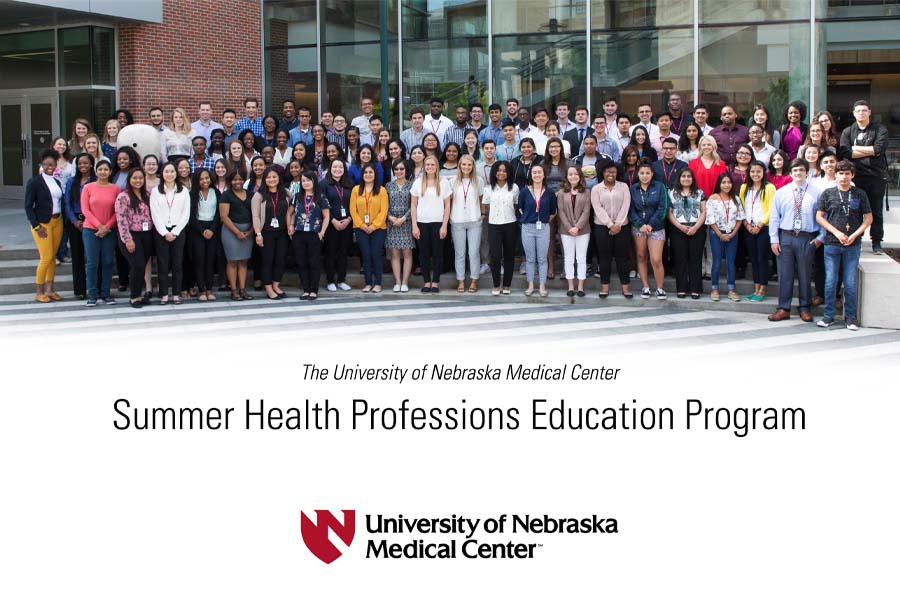 SHPEP Program Manager Sonja Tutsch, PhD, provides an overview of the SHPEP experience at UNMC.
Our six-week SHPEP provides scholars with an interest in Medicine, Dentistry, Nursing, and Pharmacy with academic enrichment in the basic sciences and math, clinical experiences, career development activities, learning and study skills seminars, and a financial planning workshop. Multiple career development sessions are intentionally distributed across all of the represented disciplines and will be used to direct scholars towards the exploration of various health professions, demystifying the admissions process, and the development of individualized education plans.
Participating Colleges:
To learn more about the SHPEP experience at UNMC please visit #UNMCSHPEP!