Jeff Knapp, LICSW
Associate Director of Counseling and Psychological Services (he/him)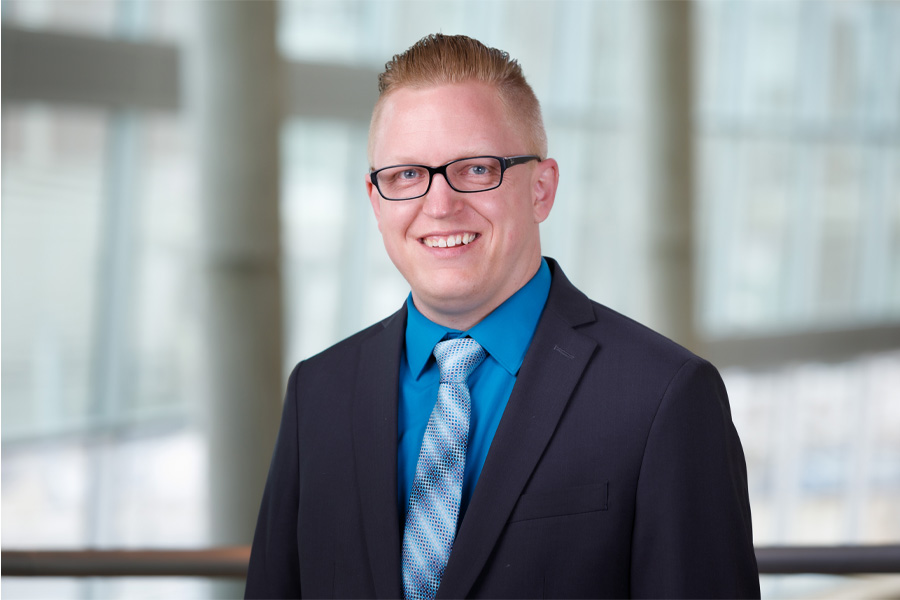 Jeff was named the associate director of Counseling and Psychological Services in February 2022. He is a licensed independent mental health practitioner with over 10 years of experience in higher education and mental health settings. A native of Omaha, Jeff completed his Bachelor of Social Work degree from Missouri Western State University and his Master of Social Work degree from the University of Southern Mississippi. Jeff has professional experience working in housing and residence life at Tulane University, as well as clinical mental health experience in a non-profit setting in Omaha. Jeff served as a licensed mental health practitioner at the University of Nebraska at Omaha before serving as an instructor in the Grace Abbott School of Social Work. 
Jeff has been trained in Cognitive Behavioral Therapy as well as Trauma Focused Cognitive Behavioral Therapy in addition to Dialectical Behavioral Therapy and short-term solution-focused approaches. He uses a trauma-sensitive and informed approach. Additionally, Jeff has experience working in mental health crisis management and suicide prevention. Jeff is also experienced in working with LGBTQIA2S+ populations.  
In his free time he enjoys spending time with his family, camping, listening to music, and traveling.