LGBTQ+ Programming and Resources
Support for LGBTQ+ Individuals
The center welcomes and encourages people of all genders and sexualities to participate in the center's offerings. This consciousness raising, safe space cultivates an environment of educating, advocating, and activating the local community towards equity and inclusion.
The center provides equitable and inclusive support services around gender and sexuality-based needs. These services include, and are not limited to, interpersonal violence trainings, LGBTQ+ activism, womynist/feminist organizing, men and masculinity programming, healthy relationship trainings, bystander intervention workshops, active ally trainings, sexual and reproductive justice, policy reform, pay equity, and more.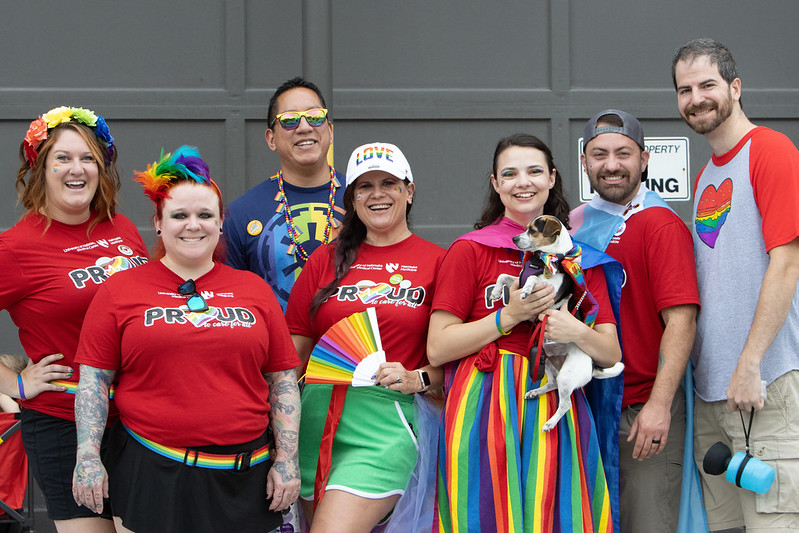 Queer and trans spectrum people are often invisible to the community. OUT @ UNMC and Nebraska Medicine is an online visual depiction of LBGTQ+ faculty and staff on campus.
Programs and Organizations
UNMC Resources
Community Resources